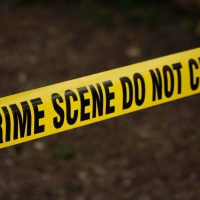 On Monday a Marion Police Department officer was attacked by a suspect who lead police on a chase after failing to stop at a stop sign, according to a press release from Capt. Stephen Dorsey.
The incident happened at around 4:30 p.m. when MPD officer Cody R. Weigle was traveling eastbound on Ninth St. approaching the intersection of D St.
As Officer Weigle approached the intersection, a moped with a male driver and female passenger, proceeded northbound on D St, failing to stop at the stop sign at Ninth St.
The moped fled from D St. onto Terrace Ave. at which time the occupants got off the moped and began to run opposite directions on foot. Officer Weigle gave chase to the male, and upon catching up to him a physical altercation ensued.
Officer Weigle was able to place himself in a position to handcuff the male and control him.
After being placed into custody the male then identified himself as being Nicholas Blackburn.
Blackburn's jacket was collected and contained three syringes.
The female passenger emerged from the bushes and into the alley off Terrace Ave.
Officer Weigle reported that the female looked directly at the officers, and began running in the opposite direction.
According to Dorsey, officer Weigle quickly caught up to the female and took her to the ground in the backyard of 803 S. G St.
He then placed the female into custody without further incident. The female was then identified as Jessica Lowe.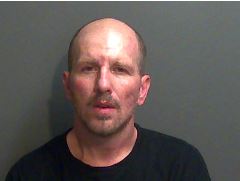 Nickolas A. Blackburn, 41, was charged with Battery on a Public Safety Official (Level 6 Felony), Unlawful Possession of a Syringe, (Level 5 Felony), Resisting Law Enforcement with a Vehicle (Level 6 Felony) and Resisting Law Enforcement (Class A Misdemeanor).
Jessica D. Lowe, 36, was charged with Resisting Law Enforcement.
Blackburn and Lowe were transported to the Grant Co. Jail without further incident. Officer Weigle reported discomfort to his lower leg.