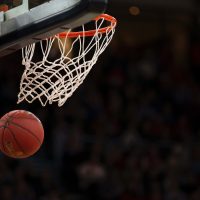 The NBA All-Star Game in Indianapolis will leave a million-dollar legacy statewide.
The host committee for the game is taking grant applications from nonprofit groups for youth-focused programs focusing on either science and technology education, or on health and wellness.
Pacers Sports and Education president Rick Fuson says organizers are picturing proposals like science labs, playgrounds, or basketball courts, but speculates someone could try to combine the two concepts with an outdoor teaching space.
He says he hopes nonprofits will be "limited only by (their) imagination."