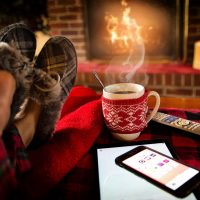 If you're planning on going from work, straight to a football game or any other outdoor plans Friday night, remember to bring a jacket or sweatshirt.
Meteorologist Mike Koch from the National Weather Service in Indianapolis says the temperatures will drastically get colder throughout the day today, going from the 70s to start the day, to the 50s in the evening hours, to the 30s by late tonight.
A cold front will also bring a really good chance of rain to the entire state on this afternoon.