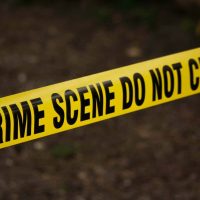 A 63-year-old man was robbed at gunpoint, forced to take off his clothing and had his car stolen in the early hours of Sunday morning.
The incident happened around 3:46 a.m. when Marion Police officers responded to the 2000 Block of South Gallatin St. for a reported robbery at gunpoint and vehicle theft.
Robert Anacker, 63, reported that he gave an acquaintance Ashley Ogden a ride. Anacker reported that he drove her to the 2000 Block of South Gallatin St. where she got out of his vehicle, according to MPD Deputy Chief Stephen Dorsey.
Anacker stated that he was waiting in the car, but become impatient so he proceeded inside the residence.
He reported that an unknown male arrived and was trying to sell him illegal drugs. When he told the male that he was not interested, he stated that the man displayed a small-caliber revolver and robbed him at gunpoint.
Anacker told police that the robber made him take off all of his clothing and stole his wallet, two sets of car keys and his Pepsi-Cola windbreaker style jacket. Anacker stated that the male made Ogden get undressed as well.
He added that once the man took possession of his belongings, Ogden got dressed and that she and the robber left the residence together.
The man then drove away from the residence in Anacker's 2007 Toyota Yaris.
Anacker was not injured and waited approximately an hour before reporting the incident.
His vehicle was discovered yesterday at around noon by MPD officers in the 2200 block of S. Race St.