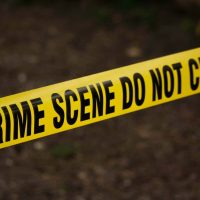 Greentown police have confirmed that the two bodies found outside Casey's General Store were the result of a murder-suicide.
The bodies have also been identified as 39-year-old Kimberly Butler-Wilson of Sweetser and 42-year-old Timothy Glassburn of Converse, according to the Kokomo Perspective.
Greentown Police officers conducted a welfare check on the vehicle at around 6:30 p.m. Monday and found the bodies of a male and female slumped over inside with visible gunshot wounds.
The Perspective reports that at around 5:20 p.m. Glassburn parked next to Butler-Wilson and both subjects met for unknown reasons.
Over the next several minutes, Glassburn allegedly killed Butler-Wilson before committing suicide.
The case is still under investigation.