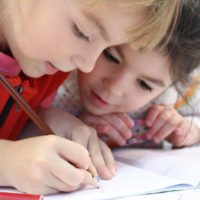 Like most parents with kids out of school for several weeks, maybe you are trying to find ways to keep the learning going.  This is a great time for you to use the internet for more than try not to laugh videos.  There are ton of educational websites that kids can do for free.  Here are links to a bunch of them!
Math
Prodigy
Khan Academy
Science
Mystery Doug
National Geographic Kids
Writing
Typing Club
Reading
Squiggle Park
Storyline Online
Social Studies
History for Kids
Hopefully these will help so kids can do some learning.