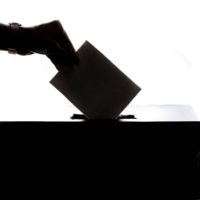 Indiana will officially put off its primary until June 2 because of the coronavirus pandemic.
The Indiana Election Commission unanimously approved the four-week postponement of the primary.
Both parties endorsed the move announced last week by Governor Holcomb and Secretary of State Connie Lawson.
The commission also approved a universal vote-by-mail option in hopes of reducing the number of people at polling places.
Instead of having to meet specific criteria to vote absentee, you'll be able to request an absentee ballot for any reason.