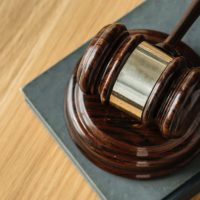 Though Indiana Attorney General Curtis Hill's suspension from practicing law began on May 18, Hill still currently holds his position as the chief legal officer of the state.
According to court documents, the Indiana Supreme Court ordered last Tuesday that Hill would be suspended for groping four women in 2018.
Since that order, Gov. Eric J. Holcomb has asked the state supreme court to determine whether or not Hill would be allowed to remain in his current position.
Yesterday, the Indiana Supreme Court ruled that the justices should no be involved in issuing advisory opinions, declining to get involved in the matter.
Hill's suspension is set to end on June 17.