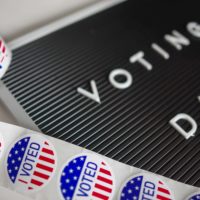 Though Indiana's primary election was pushed back due to the coronavirus, it'll be here before you know it.
The election is set for June 2, 2020, but today, Thursday, May 21 is the last day voters can request absentee ballots.
Indiana's Secretary of State Connie Lawson said Tuesday that approximately 391,000 people have requested absentee ballots. Many voters and election managers feel that voting absentee will help prevent further spread of the coronavirus.
The State of Indiana currently has 4,573,637 people registered to vote, according to the Indiana Voters website.
Those interested in voting absentee, viewing polling locations, or checking their voter registration status can visit indianavoters.in.gov.
Absentee ballots are due no later than noon June 2, 2020.