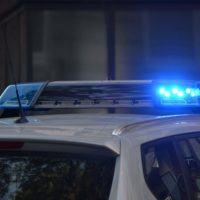 Officers with the Marion Police Department (MPD) responded to the area of the 900 Block of West 10th Street early Monday morning, due to hearing multiple gunshots being fired.
According to an MPD press release, officers arrived and located a residence in the area that had been shot multiple times. Officers knocked and announced their presence to ensure that no one was in the home and were later able to gain entry, according to the press release.
The release states that officers searched the home and collected approximately 40 spent shell casings.
The investigation is ongoing and anyone with information is asked to call the Criminal Investigation Division at (765) 668-4417 or Grant Central Dispatch at (765) 662-9981 for a Marion detective.