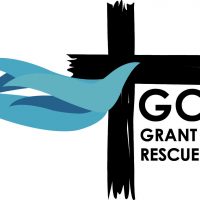 A reminder that Grant County Rescue Mission's thrift store, "Mission Mart," will close Saturday, April 20 at 6:00 pm, and ReNewed Boutique and Thrift will open Wednesday, May 1 at 10:00 am at 702 South Adams Street in Marion, Indiana.
Board President Troy Simpson is excited for ReNewed Boutique and Thrift, saying, "We are very excited about our new name and location. The new building gives us opportunities to serve the community in ways we have never been able to do in the past."
The Grant County Rescue Mission hopes that ReNewed Boutique and Thrift will also receive a thumbs-up from the Grant County community. They will host a ribbon-cutting on Friday, May 3 at 11:30 am with both the Marion-Grant County Chamber of Commerce and the Gas City Area Chamber of Commerce. They will also host a grand opening community celebration on Saturday, May 4 from 10:00 am to 2:00 pm. All are invited and welcome to enjoy the festivities.