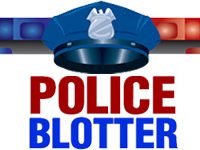 Marion Police are looking into an early Monday morning robbery at a local gas station.
Just before 2am, MPD officers were called to the Marathon station at 2204 west 9th street.  A surveillance video revealed that a tall, slender white male dressed in all black with a black handgun came into the store, took several items and an undisclosed amount of cash and fled the store westbound. 
If you have any information about this incident, call the Marion Police Department at 662-9981 or Crimestoppers at 662-8477 (TIPS).