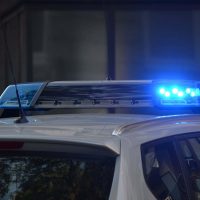 The Indiana State Police are joining the search for a fake police officer in Portage.
Troopers say two women say a man who claimed to be a police officer pulled them over earlier this month and yelled at them for speeding.
The state police say the suspect is described as an older white man with short hair and a mustache. Portage police are leading the search.