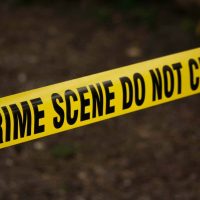 A New Castle woman is accused of murdering her own mother.
Mona Davis, 53, was reported missing by a coworker in early June.
Police found Davis' body concealed inside her Anderson apartment on June 20. Her daughter, Bonnie Joslin, is charged with her murder.
Davis' sister told The Herald Bulletin that Joslin impersonated her mother on Facebook to make it look like she was still alive.
The Madison County Coroner is still waiting for toxicology test results and a final autopsy report to determine how Davis died.