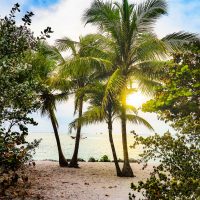 Allegiant Airlines is adding new destinations for Hoosiers flying out of Indianapolis International Airport.
Allegiant Airlines is adding nonstop flights this fall from Indy to West Palm Beach, Fla. and Tucson, Ariz.
Service to West Palm Beach is year-round and begins Monday, Nov. 29.
Service to Tucson is seasonal and begins Thursday, Nov. 14. Fares to both destinations begin at $59, according to the airline.