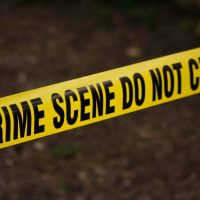 A truck driver who federal agents say planned a mass shooting at a Memphis church was arrested in Indianapolis.
The FBI in Tampa received a tip last week that 38-year-old Thomas McVicker of Punta Gorda, Fla., planned to carry out a mass shooting and then kill himself.
According to court documents, McVicker described his plan in a series of text messages to a friend. McVicker was stopped in Indianapolis on Monday.
He had a P90 Ruger handgun in his possession at the time.