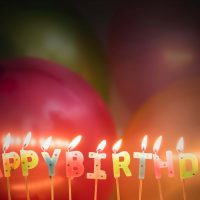 To help celebrate the 200th birthday of Indianapolis, you can submit a piece of artwork that could earn you $5,000 and that could be used as the logo for the bicentennial celebration.
Prizes include $5,000 for the overall winner, $1,000 for the youth winner, with half of that going to a 529 contribution, and $500 for the People's Choice Award, which is voted on by the public.
Scarlett Martin, a spokesperson for the Create Indy Advisory Council, says you can submit entries to www.bicentennial.indy.gov by Sept. 30.