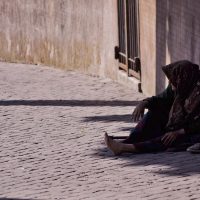 Apartments for the homeless have hit a snag in South Bend.
The city has been approved for a grant to build 22 apartments specifically for homeless people, but in order to receive the money for the project a plan must be agreed to by city leaders soon — or the city could lose the funding.
County-City councilors are considering a piece of land along Washington Street, but it needs to be rezoned, a process that some councilors feels needs to involve residents who live near the proposed site.
Other councilors just aren't sure if it's the right spot altogether.