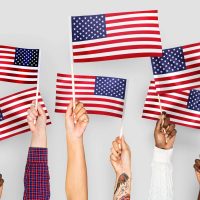 Made in America 2019 is happening today through Sunday at the Indiana Convention Center.
Hundreds of businesses that are proven to have everything they sell made in the United States, will meet, talk about their products and learn how to work with each other to strengthen the economy.
Country singer John Rich will be showing his own brand of whiskey, Redneck Riviera.
He said he believes the event is a great exercise for like-minded business owners to meet and possibly work with each other.