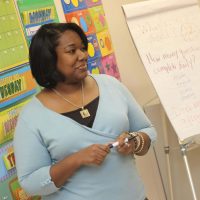 As Indiana studies ways to pay teachers more, three school districts are getting a multimillion-dollar head start.
Marion County's Perry Township Schools and the Goshen and Brown County Schools have received a five-year, $47 million federal grant, through their partnership with the National Institute for Excellence in Teaching.
The money will let them expand a program where veteran teachers can earn more by mentoring newer teachers.