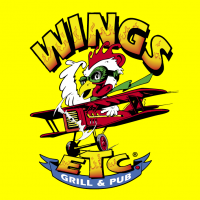 Marion's getting another restaurant, this time it's a place to enjoy some wings, watch some football and have a cold drink.
Wings Etc. Grill & Pub is the latest restaurant to have announced they're coming to town and they will be located next to Wendys on S. Baldwin Ave.
According to the restaurant chain's website, they describe themselves as "a laid-back, family-friendly sports bar, with a diverse menu featuring our award-winning Buffalo chicken wings, burgers, wraps, salads, over 40 beer options in bottles and on tap (including great local craft beer), HDTV sports and more! Stay tuned for updates on opening dates, news and more!"
In addition to Wings Etc., a Speedway truck stop and gas station will also be coming to Marion. It will be located across from Abbey Coffee.
This is a rolling news story and more information will be added as it becomes available.