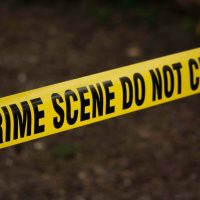 Terre Haute police are asking for help to identify a woman they believe stole a Riley Children's Hospital donation bucket from a counter at a Denny's.
Security camera footage shows a black woman with glasses, wearing a yellow shirt and a tan jacket.
A white man wearing a blue Under Armour hat, a red and black shirt, and light blue jeans is also seen.
Police believe the man helped distracted other patrons during the theft.