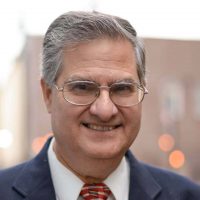 Russell "Russ" Reahard announced he will again seek the Indiana House of Representatives District 18 seat, currently held by Dave Wolkins, according to a news release provided Friday.
The district includes Wabash County and parts of Kosciusko, Grant and Miami counties.
The release states he contributes to the community through two Kiwanis Clubs, mission work teams, community choir, worship services and as president of North Manchester Fellowship of Churches.
To learn more about his campaign, you can follow him on Facebook at "Reahard for Indiana House."