Since 1932 the News Herald has been informing the citizens of Grant County.
This tradition has continued throughout the decades. The current owner, Doug Roorbach, who has carried on that tradition, has decided the time has come to turn the reins over to a Hoosier journalist with deep roots in Indiana.
"I know that Don Hurd and all of the people at Hometown Media, Inc. will continue to put out a quality product that will serve the people of Grant County's need for important news, insightful commentary and enjoyable features. They will be able to bring additional resources and expertise to The News Herald that will take it to an even higher level. I'm looking forward to seeing that happen." Roorbach stated.
Roorbach has sold The News Herald to Hometown Media, Inc. Hometown Media owns The Paper of Wabash County, The Paper of Miami County and the North Manchester News-Journal. Hometown Media, Inc. is associated with Hoosier Media Group that already owns and operates weekly publications in Benton, White, Lake and Pulaski counties. Hometown Media is dedicated to providing local news to its readers each and every week. Hurd's publications reach over 96,000 readers each week.
"We are very happy and excited to have purchased The News Herald of Grant County," said Don L. Hurd, Hometown Media, Inc. and Hoosier Media Group founder and CEO. "All of our newspapers are hyper-local. We will be featuring stories about the people and places of Grant County that our readers will love.
"I call it refrigerator journalism because my parents would always cut out articles about their children and post them proudly on their refrigerator for all to see."
Hurd is a 40-year publishing veteran in Indiana, Michigan and Illinois. His career in print media started when he was 11-years-old as a paperboy for the Warsaw Times Union. He grew up in the Warsaw area. Hurd went to Mentone High School and was in the first graduating class at Tippecanoe Valley. Hurd was also the first Viking mascot at Valley.
At one point in his long career, Hurd was president of more than 30 newspapers in Indiana and Illinois. He is a graduate of Ball State University with degrees in telecommunications, marketing and journalism.
Hurd has been the recipient of more than 80 national and state advertising, editorial and graphic design awards. He was also a 16-year Hoosier State Press Association Board member where he served as President and Vice-President.
Additionally, Hurd served on the Illinois Press Board of Directors and was President of the Indiana Advertising Executives Association.
The Hometown Media staff has more than 100 years of combined local community newspaper experience. Each staff member is totally focused on keeping local journalism alive and vibrant.
"We look forward to working with the residents of Grant County to provide them with an all-local news community newspaper. We want our readers to be proud of their hometown newspaper," said Hurd. "We encourage all local residents to let us know what they want to see in their local newspaper."
Roorbach summed up his time as News Herald owner this way, "I am quite grateful for all of the support the Grant County community has given to The News Herald during the time that I've been fortunate enough to own it. From my brother, who helped me acquire the paper and introduced me to so many important contacts, to the advertisers who have made it all possible, people have been very good to me. I would especially like to thank the reporters and columnists who helped fill the paper with such interesting material each week and the readers, who have been so loyal and supportive."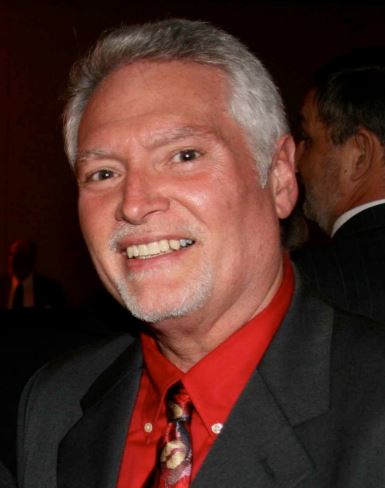 (Photo: Don Hurd)