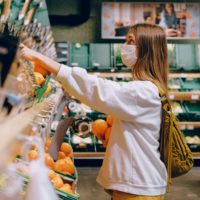 Stage two of Governor Eric Holcomb's state reopening plan begins today.
In most counties across Indiana, businesses like barbershops, hair salons, tattoo parlors, and restaurants can resume business, but with a catch.
If you want to get a hair cut or a tattoo, you have to schedule an appointment.
If you want to grab a bite to eat at your favorite local diner, you'll have to choose wisely as restaurants and bars are only allowed 50-percent capacity.
Some counties are still under a stay-at-home order, most of which are set to end this weekend.