The last few months have been nothing but crazy.  Lockdowns, protests, eating takeout way too much.  And one thing that has seemed to bring us together is kids.  And kids moving out of that phase of their lives.  I'm talking about graduation.  It really is a milestone in your life.  You may not feel that way when it happens to you, but looking back you can really say it was a major event in your life.  One thing I remember my principal said, "This is the last time you will be all together as a class."  It didn't really hit me until a couple years later when we lost one of our classmates.  So yes, graduation is a big deal.
This year things are not normal, or even the "new normal" that they keep trying to make a phrase we are comfortable with.  The seniors of 2020 are not getting their "last time together."  But one area high school started what I hope will become a new tradition.
I live in Blackford County.  I am a graduate of Blackford High School.  This year to recognize the seniors, they organized a Senior Parade.  There are only two major towns in Blackford County.  So the kids met at the High School in their cars, and were led by the School Resource Officer and also members of the Fire Departments.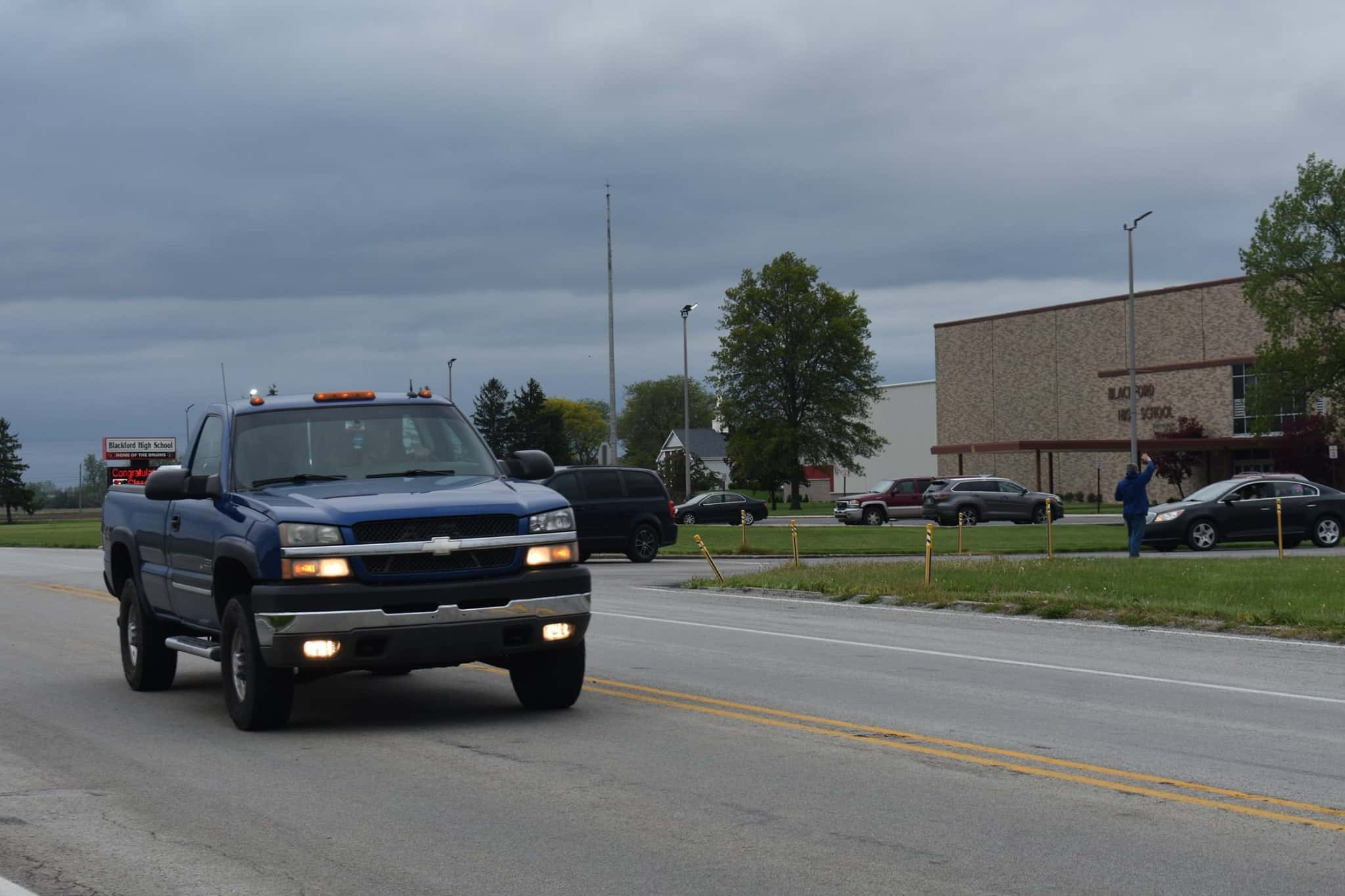 They put the parade route online, and asked people to line the parade route to show support of the Class of 2020.  I got lucky…the parade route went right by my house.  So my kids made some signs and we all lined up for the parade.  It was great to see the seniors that chose to participate.  We waved and yells congratulations as they drove my.  Some decorated their cars with signs, window markers and more.  Some even braved the chilly evening air sitting on the back of convertibles.  Most of my neighbors were out there too with signs and waving.  It was almost story book small town stuff, but I loved it!
I know this year is different, but I ask the question…Can we do this every year?  Not everyone comes to graduation.  Actually if they did, the gym at my high school would be overrun!  But seriously, did something good come out of this pandemic?  Did we start a new tradition?  Most people online and that I talked to about this say this should happen every year.