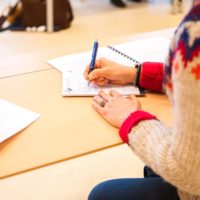 Vincenens University recently announced plans to reopen its campus for in-person instruction starting Aug. 17.
According to WTHR, the university will hold classes on campus up until Thanksgiving, then from Nov. 24 to Dec. 11, all classes will be online or remote.
University President Chuck Johnson said that while officials will strive to make things "as normal as possible," there will be new guidelines and protocols in place to protect students and university employees.
"As we continue to learn more about COVID-19, we will remain vigilant, adapt, and our efforts will undoubtedly evolve. At the same time, we must all be prepared to make additional adjustments if changes in conditions require us to do so. Together we will move forward with resolve, knowing that we will have prepared thoughtfully and thoroughly," Johnson wrote in an update on the university's website.