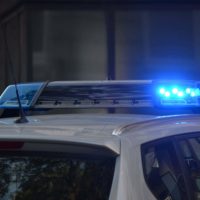 A weekend car crash has left one teenager brain dead and another injured.
According to a press release from Deputy Chief Stephen Dorsey of the Marion Police Department (MPD), the accident took place Saturday, June 20 at approximately 10:29 a.m.
The press release states that witnesses saw a 2008 Buick traveling southbound on Butler Avenue toward State Road 18 at a high rate of speed. The Buick disregarded a stop sign and collided with a semi-truck, according to Dorsey.
Bridget Neal, 40, of Fort Wayne, was driving the semi-truck, and told police that she was traveling east on State Road 18 when she noticed the Buick wasn't slowing down. According to the press release, Neal said she tried to change lanes to avoid the car, but was unable to.
According to the press release, the Buick made contact with the truck then struck a tree.
Marion Police and Marion General Hospital (MGH) personnel administered medical aid before the two teenagers were transported to MGH, according to the press release.
The press release identifies then18-year-old as Katelynn Maynus. Dorsey said Maynus was airlifted to a hospital in Fort Wayne before being pronounced brain dead due to her injuries.
Thw 17-year-old was treated for leg pain and later released, according to MPD.
The investigation is ongoing, according to Dorsey.