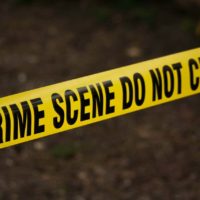 A shooting early Tuesday morning has left a man with a non-life-threatening gunshot wound to his leg.
According to a press release from the Marion Police Department, officers responded to 300 Block of North Greentree Drive on July 28 at approximately 3:42 a.m., for a male that had been shot in the leg.
Noah A. Love, 24, reported that he was shot when he was walking inside a Greentree Apartment. Love sustained a gunshot injury to his left calf area, according to the press release.
Officers provided medical aid as hospital medical personnel arrived and Love was transported via ambulance to Marion General Hospital.
The press release states that at the hospital, Love reported that he was in the back seat of a passenger car when a gun accidentally discharged. Love reported that he did not hear the gun go off and did not know he was even shot until he felt his leg burning as he was entering and collapsed at the apartment.
According to the press release, Love refused to give any kind of recorded statement of the incident and gave several different accounts of the shooting.