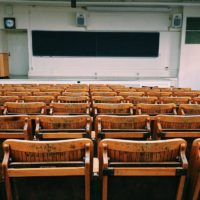 According to a press release, Taylor University is ranked the No. 2 college in the Midwest region in the newestU.S. News & World Report Survey America's Best Colleges.
The number two ranking marks the 24th consecutive year for Taylor to be ranked in the Midwest region's top three. Taylor has also been ranked the region's number one school 12 times.
Among the Midwest region's top 10 colleges, Taylor's retention rate and graduation rate were the highest.
The 2021 Midwest region's top five included:
Cottey College (Missouri)
Taylor University
Ohio Northern
College of the Ozarks (Missouri)
Dordt University (Iowa)