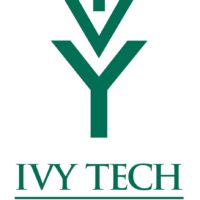 MARION, Ind. — Ivy Tech Community College's State Board of Trustees affirmed three new appointees to the Marion Campus's Board of Trustees. The Board will add Carison Adams of the St. Paul Baptist Church, who will represent community and faith-based organizations; Cindy Kohlmorgen of VIA Credit Union, who will represent commerce; and Megan Musgrave-Miller who will be the Board's student representative.
"I am extremely excited to have these valued and informed community members join the Marion campus Board of Trustees," said Alex Huskey, Ivy Tech Marion Chancellor. "We are fortunate to have a dynamic group of current Board members who have provided essential guidance for the campus and the college system. With the addition of these new members, we will gain an additional wealth of talent, knowledge, and passion for staff, faculty, and student success."
The three new members will join current Board chair Cindy Futrell and vice-chair Josh Peters, along with their fellow trustees: Randy Ballinger (at large), Dan Borgenheimer (manufacturing), Brett Carey (agriculture), Stephanie Hilton-Siebert (at large), Tye Leming (labor), and Chad Yencer (K-12 education).