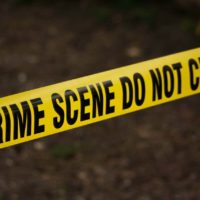 WABASH – The Indiana State Police (ISP) are now investigating a murder, as the 10-year-old victim of a stabbing in Wabash last week has died.
According to ISP, officers with the Wabash Police Department (WPD) arrived at a house at the 200 block of East Maple Street at around 7 a.m. Thursday for a family disturbance.
An ISP press release states that investigations revealed the suspect, 32-year-old William Sendelbach, allegedly stabbed the boy with a knife.
The press release also states that, prior to police showing up, Sendelbach had reportedly fired a gun at a garbage truck as it was making its rounds that morning.
When officers arrived, they exchanged gunfire with Sendelbach, who was struck by multiple bullets. According to the press release, he is expected to survive his injuries.
WPD Sergeant Nick Brubaker was also injured after being struck in the leg by a bullet allegedly shot by Sendelbach. According to ISP, Brubaker is expected to make a full recovery.
The purported stabbing has now turned into a murder investigation as Kayden died Saturday at 6:28 a.m. An autopsy is pending.
Following the incident, the stabbing victim was airlifted to Riley Hospital for Children in Indianapolis. The press release states he died on Saturday at approximately 6:28 a.m. An autopsy is pending.