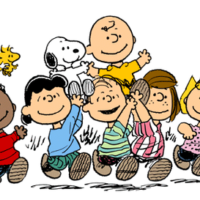 As we get closer to the holidays, including Halloween, Thanksgiving, Christmas and New Years, I look forward to the Charlie Brown specials on TV.  May not get so lucky this year.
Three beloved Peanuts holiday specials — It's the Great Pumpkin along with A Charlie Brown Christmas and A Charlie Brown Thanksgiving — will now be available to stream on Apple TV+. The deal is exclusive, which means the specials likely won't air on ABC this holiday season for the first time in decades.
… It's the Great Pumpkin debuted on Apple TV+ Monday, with A Charlie Brown Thanksgiving arriving November 18 and A Charlie Brown Christmas premiering on December 4.
… If you're not an Apple TV+ subscriber, don't worry: The streamer is also making the specials available for free for a limited time. Pumpkin will be streaming free from October 30-November 1, with Thanksgiving following from November 25-27 and Christmas from December 11-13.
… A Charlie Brown Christmas debuted on CBS in 1965. It's the Great Pumpkin, Charlie Brown followed in 1966, also debuting on CBS. A Charlie Brown Thanksgiving premiered on CBS in 1973.
For me it just isn't the holidays without Charlie Brown.  Glad an option to stream for free is available.  But it won't be the same.