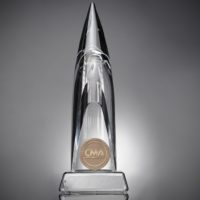 Anyone else looking forward to the CMA's tomorrow night? Me too!
It is always country music's night to shine.  Lots of live performances, collaborations, and all of the fashions.  It was always fun to see how many dresses Carrie Underwood would be wearing.  This year Reba and Darius get hosting duties, and hopefully their monologue will be just as funny.
Last year, in my opinion, Carrie Underwood got hosed as Entertainer of the Year.  With Garth withdrawing his name from consideration, it is a toss up for who will win.  So here are the nominees in each category and who I think will win.  Click HERE for the list of nominees in each category
Entertainer of the Year
Luke Combs- I think he will win.  It should be Carrie.
Single of the Year
"Bluebird," Miranda Lambert; Jay Joyce, producer- CMA's love Miranda…but I could see Luke   winning this .
Album of the Year
What You See Is What You Get, Luke Combs; Scott Moffatt, producers- Luke wins again!
Song of the Year
"Bluebird" (Luke Dick, Natalie Hemby, Miranda Lambert) – Would not be surprised if Maren Morris wins for The Bones…but I am playing a hunch here.  Miranda again.
Female Vocalist of the Year
Carrie Underwood -This should be her year in this category.  If she doesn't win Entertainer of the Year, this will be a solid choice.  Tough category to pick.
Male Vocalist of the Year
Luke Combs- This guy right now is the Golden Boy for country music.  I would be stunned if he didn't win in this category.
Vocal Group of the Year
Old Dominion- Feels like their year.  Really great songs, great sound.
Vocal Duo of the Year
Dan + Shay- Would love to see Maddie and Tae take this one, but I think Dan and Shay will win.
New Artist of the Year
Gabby Barrett- Her song "I Hope" has been a monster hit.
Feel free to offer your opinions and enjoy the show.  See if you can beat me in the predictions!