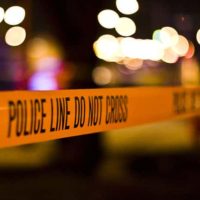 A General Motors (GM) employee has died after an accident at the facility.
According to a press release from Deputy Chief Stephen Dorsey with the Marion Police Department, officers were dispatched to GM at approximately 7:06 a.m. yesterday, Dec. 30. When they arrived, they were informed 57-year-old Mark McKnight, of Gas City, had died.
The press release states that officers spoke with Sight Director Robert Odgen, who informed them some employees were moving a -floor-to-ceiling wall unit of 4×4 metal tubing that had been welded together.
Dorsey states the wall unit had not been secured to the floor or a connecting wall beam.
According to the press release, McKnight was working on an electrical conduit near the unit, when a forklift operator accidentally backed a forklift into the unit, causing it to fall over, striking McKnight.
The Grant County Coroner pronounced McKnight dead at 7:24 a.m., according to the press release.