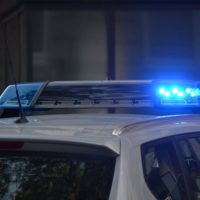 The Indiana State Police (ISP), at the request of the Grant County Sheriff's Department, is investigating a police officer-involved shooting in which a Marion man died.
The preliminary investigation by Indiana State Police detectives revealed that yesterday at approximately 6:10 p.m., officers from the Grant County Sheriff's Department were dispatched to a domestic situation involving a possible stabbing at a home on 3209 South Central Ave. Grant County Sheriff's Lieutenant Matthew Sneed was the first arriving officer.
Sneed exited his police vehicle and started to walk up a long driveway leading to the home. Evidence indicates at some point, Daniel Young, 25, of Marion, allegedly drove a Honda Civic toward Sneed, causing him to jump on the hood of the car. Young purportedly continued driving with Sneed on the hood. Sneed allegedly shot multiple rounds through the Honda's windshield. Young was purportedly hit by multiple bullets and the car came to a stop.
Officers started medical treatment on Young, who was eventually transported via ambulance to Marion General Hospital. Despite life-saving measures, Young died. An autopsy will be scheduled.
According to ISP, Sneed was not injured.
Further investigation revealed that during the initial domestic disturbance, Jonathan Loudy, 53, of Marion, was stabbed with a knife. He was initially transported to Marion General Hospital and then transported to a Fort Wayne Hospital. He suffered multiple stab wounds. Young is suspected of injuring Loudy.
According to ISP, this is an ongoing investigation.