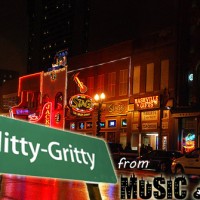 Morgan Wallen has issued an apology following the controversy that ensued last week after video of him using the N-word emerged. On Wednesday night, Morgan shared a video to his YouTube page and other social media channels, addressing the incident, apologizing for his behavior, and discussing sobriety. He shared: "The video you saw was me on hour 72 of a 72-hour bender, and that's not something I'm proud of either. … I let so many people down who mean a lot to me, who have given so much to me. It's just not fair. I let my parents down … I let my son down, and I'm not OK with that." He added, "When I look at the times that I'm not [sober], it seems to be when the majority of my mistakes are made." • VIDEO
… Morgan also added that he is working toward having meaningful conversations with members of the black community to gain a newfound perspective on the use of the N-word.
… Morgan also asked a favor from his fans: "I appreciate those who still see something in me and have defended me. But, for today, please don't. I was wrong. It's on me to take ownership of this and I fully accept any penalties I'm facing."
Jimmie Allen is among the country artists who have responded to MORGAN WALLEN's social media statement. In response to Morgan's video, Jimmie extended his love and support to his fellow singer, emphasizing the importance of forgiveness: "Can't wait for the world to see your heart. We ALL mess up and we all deserve redemption…"
… Other artists who replied to Morgan's statement to show their support included Hardy, Chris Lane, and Jon Langston.
Dolly Parton just might be getting the 9 to 5 gang back together. Dolly has hinted at plans for a guest appearance on the Netflix comedy series Grace & Frankie, which stars Jane Fonda and Lily Tomlin, the two performers Dolly acted alongside in the 1980 film 9 to 5. Dolly recently shared with a UK talk show that producers have been trying to writer her in somehow and that "when it's safe for us to actually do a production…I'll probably get around to doing that."
Maren Morris says she's about to start recording her new album.
Kacey Musgraves has a new album coming this year and has 39 freshly written songs to choose from.
Carrie Underwood has selected How Great Thou Art, Amazing Grace and other faith-filled classics for the 13-song track list of her gospel album, My Savior. Carrie shared the track list on Thursday, adding "For this album, I chose some of the familiar hymns I've been singing for as long as I can remember. These songs set the foundation for me and I hope you love them as much as I do." The album is out March 26. • TRACKS
Miranda Lambert's MuttNation animal rescue foundation has just gifted 15 shelters $1,000 each in grants. MuttNation's goal is to promote the adoption of shelter pets, advance spay and neuter, and educate the public about the benefits of these actions.
Brad Paisley and Blake Shelton will host a tribute to the Grand Ole Opry this Sunday on NBC (9PM ET). Performers include Dolly Parton, Garth Brooks with Trisha Yearwood, Kane Brown, Kelsea Ballerini, Dierks Bentley with Marty Stuart, Lady A, Darius Rucker, Carrie Underwood and others. The special will also feature archival footage including interviews, performances, and appearances by many more of today's Opry members and legendary artists.